Your 59 minute virtual tour ends as the road itself ends at the shore of Loch Etive.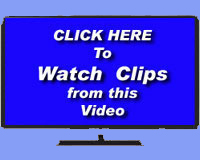 To Purchase this video as a DVD or as a 720p HD Download, please click here.
---
PRODUCTION NOTES:
*While originally filmed in High Definition, the DVD you will receive
is in Standard Definition and 16x9 Widescreen.
The 59 minute virtual jog/bike ride was filmed at average speeds of 10 to 15 mph and is accompanied
by the Natural Sounds (mostly birds, wind, and sheep) in Dolby Stereo as they were recorded on site in Western Scotland.
The DVD you will receive is a "burned" DVD which was duplicated in our studio.
It contains an interactive menu and will play on DVD players and computers.
It is NTSC format (American TV Standard) and is encoded for the US, Europe, Australia, and Japan only.
All of the above photos are actual still frames from this DVD.
---
COPYRIGHT NOTICE:

We are VITA Digital Productions and we are selling this DVD.
We filmed all of the video footage used in this program, we edited it,
we have licensed the rights to the music used in this production,
and we own the copyright to this program and will aggressively defend it.

The program contained in this DVD is licensed for HOME USE ONLY.
If you intend to use this program in connection with a business of any kind,
you must contact us to obtain a license to do so.


---
Copyright 2018 VITA Digital Productions - All Rights Reserved - (loc - d2 – uk)